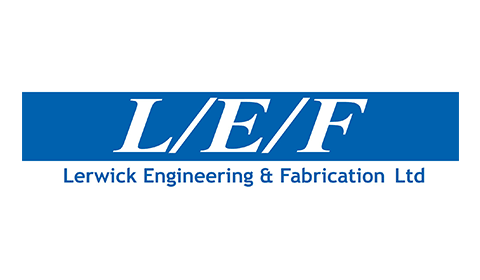 Pipefitter | Shetland News
Lerwick Engineering and Fabrication has a vacancy for a Pipefitter to join us at our Greenhead base in Lerwick. The role will consist of working within a dynamic team in various business sectors.
The role would involve working from manufacturing drawings to a high standard and could also include site work. A trade test may be required during the interview process.
Company presentation
Since its inception in 1994, LEF's highly skilled and flexible team has over 20 years of in-depth experience in all aspects of engineering solutions. We provide full service 24/7 – 365 days a year to Oil & Gas, Decommissioning, Marine, Renewable Energy, Utilities and many other industries. LEF prides itself on providing high levels of service to an industry that never stops and is constantly changing. We have a prime dockside location where our facilities include workshops and storage areas totaling 14,607m2. This includes one of the largest fabrication shops as well as a purpose-built shot blasting and coating facility. LEF is always moving forward to improve not only the diversity of our services but also our staff with first class expert training both locally and across the UK. This allows us to always guarantee the best quality of work.
At LEF, we have a thriving workforce with a positive and dynamic attitude. If it can be done, we will. If it can be fixed, we will. We're here to serve all businesses that need efficiency and manpower, but we're also here for our community. We will champion the developing workforce providing career opportunities for Shetlanders.
Requirements
Engineering enthusiast,
Experience preparing piping for welding
Minimum 3 years experience in past time
Good communication skills.
Able to work alone or also in a team.
Demonstrate accuracy and rigor in the quality of work.
Flexible approach to working times in keeping with the responsive nature of the business.
Key behaviors
Proactive
Organized and methodical
Good attention to detail
Able to meet strict deadlines
Advantageous
Forklift ticket
Full driving license
Demonstrable experience in pressure testing
Experience in non-ferrous and exotic materials
The roles
Preparation of pipes for welding
Work on engineering drawings
Work on isometric drawings
Play an important role in a team
Ability to report on progress of own work as required.
Ability to meet strict timescales.
Ability to deliver to a high standard.
Willing to work at customer sites as needed
Contribute to design for fabrication and installation as required.
Contribution to your training needs.
Ensure timesheets are completed for your own time on the date and time assigned by your line manager.
Desirable qualifications/qualifications
Hold relevant and up-to-date certification with registration for the requested role.
Please send CVs or expressions of interest to Admin@lefltd.co.uk.
Deadline 26and of january