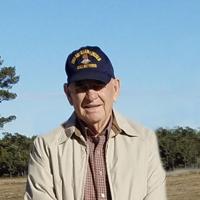 Carson Triplett was a pipe fitter supervisor | Obituary
Carson Triplet
LORIS-Funeral services for Carson Triplett, 85, will be held April 9 at 2 p.m. in the Hardwick Memorial Chapel with Reverend Mack Hutson and Reverend Rodney Hord officiating. Interment services will be held at Buck Creek Cemetery.
Mr. Triplett died on April 6 at his home in Loris.
Born June 7, 1936 in Lackey, Ky., he was the son of the late Frank Triplett and the late Eva Wicker Triplett. Mr. Triplett worked as a Pipefitter Supervisor at Newport News Shipyard until his retirement.
He was a former member of the Peninsula Missionary Baptist Church and currently attends Mt. Vernon Baptist Church.
Survivors include her son, John Triplett and significant other Martina Wharton of Gallatin, Tenn.; daughter, Cynthia T. Woolridge and husband Bill of Ashland, Va.; his daughter-in-law, Brenda Crabb and her husband Greg of Hampton, Va.; and many loving grandchildren and great-grandchildren.
In addition to his parents, Mr. Triplett was predeceased by his wife, Freddie Triplett; two stepsons, Greg Carter and Jeff Carter; six brothers, Kelley Triplett, Jimmy Triplett, Kendall Triplett, Elva Triplett, Okie Triplett and Harrison Triplett; and three sisters, Orkie Norris, Minnie Davis and Victoria Gasper.
Visitation will be April 9 at 1 p.m. at the Hardwick Memorial Chapel.
Please sign Mr. Triplett's online guestbook at hardwickfuneralhome.com or call Hardwick Funeral Home at (843) 756-7001.