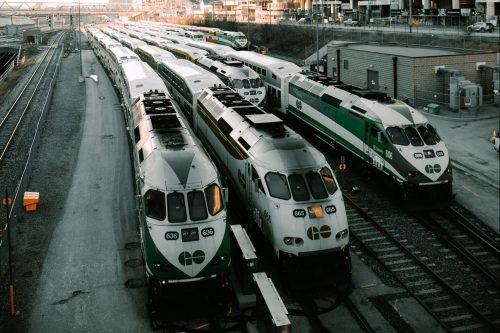 Contract wins keep results on track for transportation technology provider
Tracsis, which provides software, hardware and data analytics for the transportation industry, achieved solid revenue and adjusted EBITDA growth in its unaudited interim results for the six months ended January 31, 2022.
The Leeds-based company saw its revenue increase by 31% to £29.2m (H1 2021: £22.2m), while pre-tax profits increased by 16% to £1.3m £ (H1 2021: £1.1m).
Adjusted EBITDA increased by 14% to £6.2m (H1 2021: £5.4m).
Chris Barnes, Managing Director, said: "We delivered strong revenue and adjusted EBITDA growth, and made significant progress in executing our strategic growth program and converting our sales pipeline.
"We have won multiple multi-year recurring revenue software deals and have a growing pipeline of other opportunities, which together position us well for continued growth.
"The UK rail industry's transition to a new Great British Railways structure is underway and the overall aim is to create a data-driven, customer-focused and safety-critical future for the industry.
"Our suite of rail technology products and services is well positioned to help the rail industry achieve its strategic goals.
"We will continue to pursue organic and acquisitive growth supported by a strong balance sheet."
Tracsis adds that its Event and traffic data companies have responded quickly to capitalize on the surge in post-Covid demand, made possible by measures taken to protect these companies during the pandemic.
He notes that he enjoyed an 'e"Encouraging" the start of commercial activities in the third quarter, with high levels of activity in large parts of the Group, and is well positioned to generate additional growth in the second half and beyond.