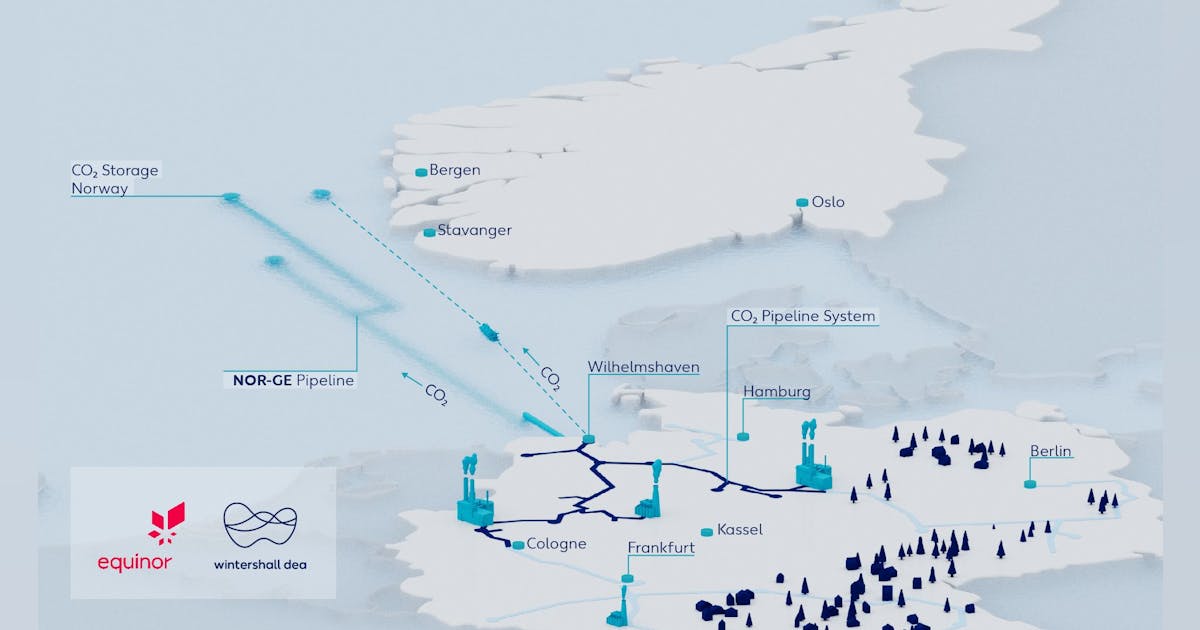 North Sea pipeline to transport CO2 from Germany to storage sites in Norway
Overseas staff
STAVANGER, Norway — Equinor and Wintershall Dea will collaborate on a new carbon capture and storage (CCS) development in Norway and Germany.
The Norwegian-German (NOR-GE) CCS project aims to establish an infrastructure for the safe transport, injection and storage of CO2 from Germany to underground reservoirs off Norway.
The two companies will work together to establish technical and commercial solutions, cooperating with governments to develop a regulatory framework.
Plans include a new 900 km long open-access pipeline that will connect CO2 collection center in northern Germany with storage sites in Norway, to be set up before 2032.
This will have a capacity of 20MM to 40MM metric tons per year of CO2, which equates to about 20% of Germany's annual industrial emissions. There may also be an early deployment solution whereby the CO2 could be transported by ship from CO2 export hub to storage sites.
The two companies plan to jointly file an offshore CO application2 storage licenses, to store 15MM to 20MM metric tons per year on the Norwegian continental shelf.
Wintershall Dea brings her accumulated experience from the proposed Greensand project in the Danish North Sea, and is also a partner in Equinor's Snøhvit CCS project in the Barents Sea.
30.08.2022