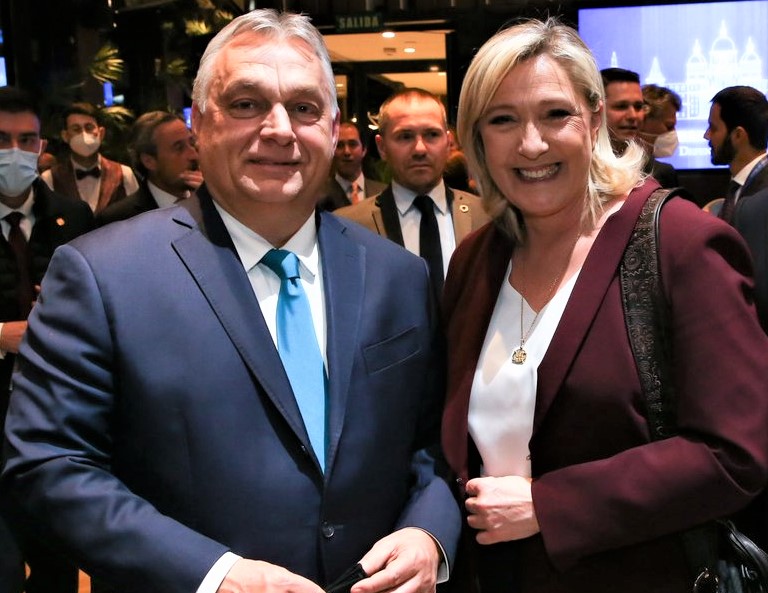 Putin, Orbán, Le Pen and Mészáros – the Hungarian pipefitter turned oligarch
I wonder if anyone has ever heard of the Hungarian oligarch Mr. Lőrinc Mészáros in France? The billionaire plays an important role in the next French elections, Mészáros finances the electoral campaign of Marine Le Pen.
Here is the story.
Mészáros is the childhood friend of Viktor Orbán who started out as a pipefitter and within a few years miraculously became one of the richest men in Hungary. It is suspected that he is the leader of Orbán's holdings.
We know that Orbán is a great admirer of Russian President Vladimir Putin and far-right French presidential candidate; Marine Le Pen has never hidden her sympathies for the strong Russian man either. Both Orbán and Le Pen have criticized Western sanctions against Russia for its annexation of the Crimean peninsula.
In 2014, the Moscow-based First Czech-Russian Bank issued a $10.8 million surprise loan to finance the campaign of Le Pen's National Front party. It was clear that the Kremlin was behind the loan, and Le Pen's party treasurer, Wallerand de Saint Just, made no secret of the fact that no French bank was willing to provide credit.
Two years later, the first Czech-Russian bank disappeared. The loan was arranged through Konti, a Russian car rental agency. Konti mysteriously transferred him to Aviazapchast, "an airline involved in priority strategic partnerships with the Russian state". In other words, a Russian intelligence operation.
Aviazapchast did not demand payment from Le Pen. Instead, he restructured the loan and reached a voluntary settlement. Le Pen can repay the loan in installments until 2028. Good luck Aviazapchast!
This year, the French elections will take place in April and Le Pen's coffers were once again empty. Suddenly, a Hungarian bank came to the rescue with a loan of 10.6 million euros. The Orbán government has been tight-lipped about the loan, French news agency RTL reported. (Read here) Orbán and Le Pen are close allies, they have met several times and recently signed a political declaration in Madrid.
Today Hungarian daily Nepszava reports that the loan came from Mészáros. His MKB bank has close ties to Orbán's inner circles and the oligarch is one of the beneficiaries of the billions of euros Hungary has received from Brussels. (Read the article by Népszava in Hungarian here)
Le Pen's National Rally party has 17% support and no chance of winning the next presidential election. The favorite is the current President Macron.
Ten million euros is currency for Orbán's kleptocratic billionaire circles. I find it ironic that Le Pen's notoriously anti-EU campaign is ultimately funded by European taxpayers via Orbán's Hungary.
Gyorgy Lazar