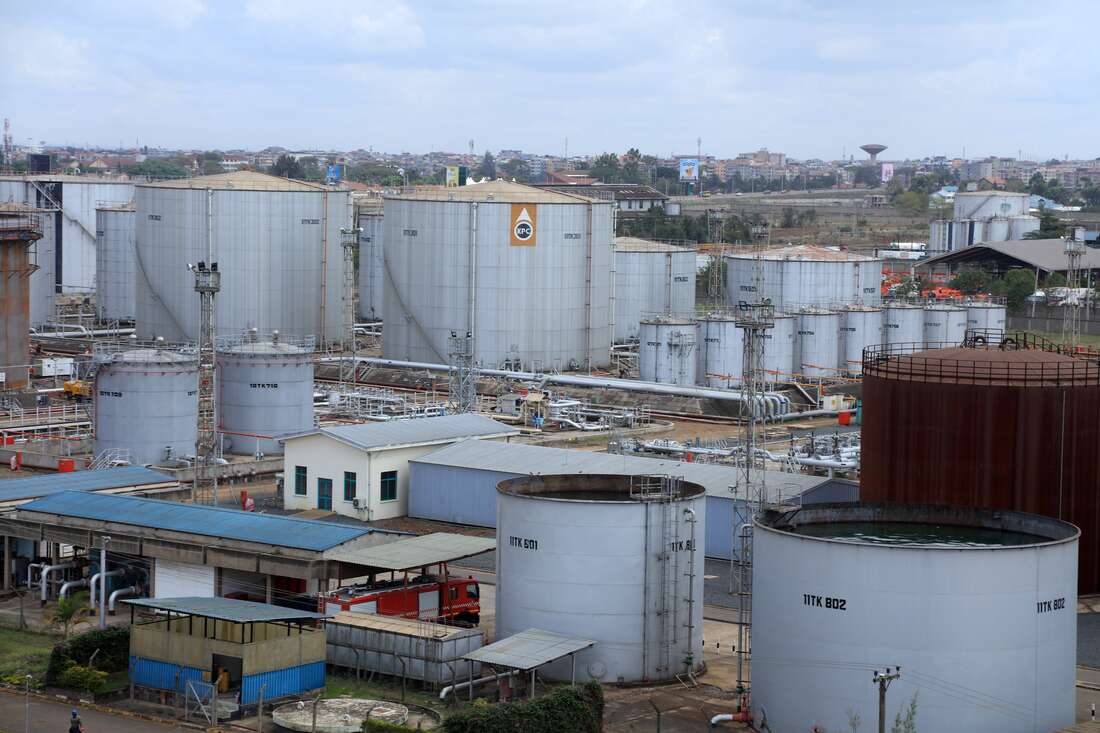 Why Kenya Pipeline is driving up transport costs
Economy

Why Kenya Pipeline is driving up transport costs
Thursday 08 September 2022

The Kenya Pipeline Company (KPC) will receive more than 1.4 billion shillings a year from proposed tariffs for transporting, storing and handling refined fuel as it seeks to raise more than 1 billion to build a new pipeline.
KPC says the money will be used to build a new pipeline from Mombasa to Nairobi by December 2024 as the company races to meet growing demand in local and regional markets.
Transport rates will increase to 3.87 shillings per cubic meter for each kilometer in the year ending June 2023 from the current 3.56 shillings. This will further increase to Sh4.09 in the year to June 2024 and Sh4.06 a year later.
Storage tariffs will increase to Sh874.44 per cubic meter in the year to June 2023 from the current Sh696.83. This will further increase to Sh960.09 in the year to June 2024 and Sh998.90 a year later.
"We have lined up new investments. We're putting in a new line (Mombasa-Nairobi) and it's going to cost us quite a bit of capital," Elizabeth Akinyi, KPC's planning director, told a public participation forum on proposed fares on Wednesday.
"We have submitted proposals to the Treasury to boost the capacity of the eastern line by installing a new line and if this is allowed we should have a new line running from Mombasa to Nairobi."
The estimated revenue will be higher given that the 1.352 billion shillings is based on KPC's annual throughput which was 7.6 million liters per year in 2021/22.
KPC says throughput will increase slightly over the three years the new tariff will be in place due to growing demand in local and transit markets.
The state agency in charge of the transport and storage of refined fuels has submitted the tariff proposals to the Energy and Petroleum Regulatory Authority (Epra).
Pump prices are expected to rise by Sh0.54 per liter in Nairobi and Sh0.29 in Western Kenya if the new tariffs are approved, increasing the burden of high premium and diesel costs.
KPC has been hit by current storage and transmission tariffs, weakening the company's ability to increase investment in a bid to maintain a competitive advantage over Tanzania in the battle to serve landlocked countries in West Africa. ballast.
Epra lowered tariffs three years ago amid protests from KPC which was seeking parliamentary support to reverse the energy regulator's decision.
The energy regulator lowered tariffs to win back importers from landlocked countries who had chosen to ship oil through Tanzania due to high KPC charges.
KPC's revenue from throughput fell 17% to 26.1 billion shillings in the 2019/20 financial year, underlining the impact of the reduction in tariffs.
A slowdown in demand due to business and transportation disruptions from the coronavirus pandemic further affected KPC's throughput revenue.
KPC remained wary of the impact the new tariffs will have on Kenya's efforts to steer away countries that are increasingly looking to Tanzania for transporting refined fuel from ports.
In addition to building a new line, KPC is also considering a berth for handling liquefied petroleum gas at the recently commissioned Kipevu oil terminal.
[email protected]